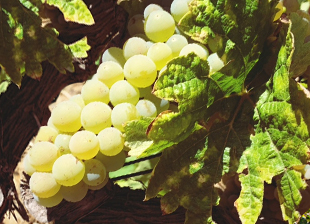 2020's Harvest
September 2020
2020 was another year full of challenges beyond those caused by the pandemic, difficulties in flowering, some pressure from diseases and extreme heat, resulted in low yields and very small productions, rewarded with wines of great color and aromas and good concentration.

Winter and Spring precipitation levels gave us some comfort and the expectation that vines wouldn't suffer as usual during the very warm Douro Summer. However, despite the normal precipitation, temperatures were substantially higher throughout the year, especially in July, with heat waves occurring in the other summer months. 2020 was certainly one of the warmest years since records exist.

With these conditions, especially the temperature, the cycle started and finished earlier than usual. Also, the combined temperature and precipitation, caused some pressure from diseases, mildew and later powdery mildew, forced us to pay special attention, especially since we are in biological mode.

The little rain that fell in August did not change significantly the scenario and an early harvest, especially for the red grapes, took place between the 9th and 14th of September.

Regarding the White grapes, we got very good acidity and aromas. Some selection was required, especially for Códega do Larinho. The production was down 30%.

Regarding the Red grapes, the highlight goes to Touriga Nacional which, despite its very low yield, showed excellent quality. Touriga Franca and contrary to the usual, did not resist well and suffered severe dehydration very abruptly, forcing a careful selection. Sousão performed as usual. The production was down an incredible 50%. Besides grape variety, altitude and solar exposition played a critical role this year.

Certainly the Covid year will also be remembered as a difficult year in the vineyards, very challenging growing season, and a very challenging harvest , but for sure there will be wines to remember!