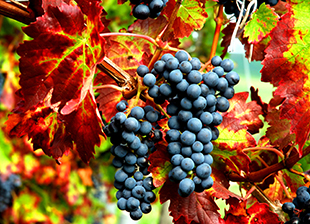 2016's Harvest
October 2016
2016 was a very unusual year in the Douro, with complex climatic conditions. Winter and spring were quite rainy, even in Douro Superior. Although the bud break was early, the spring temperatures were low, which delayed the vegetative grow of the vines.

These climatic conditions were favorable to the development of diseases, especially the mildew, which together with a hailstorm in Freixo de Numão that seriously affected the Arrabalde vineyard, led to some production breaks.

The summer was very hot and dry, with low amplitudes, which caused difficulties in maturation that was a little bit heterogeneous and not linear.

As the harvest period approached, we estimated a delay of about 10 days comparing to previous years. This delay reduced in early September, but the rain of the 13th, good for maturation, repositioned the date for the usual last week of September.

Unlike previous years and with the exception of the rain on the 13th, September was sunny and dry, which allowed a careful harvest planning, without the uncertainty caused by rain.

The harvesting of the white grapes in Carvalha vineyards, 600 meters above sea level, was carried out on September 24th while the harvest of red grapes, in Cornalheira, being held on 26 and 27 September.

Although less in quantity, the sanitary state of the grapes was excellent. 2016 grapes will produce moderate alcohol wines, the white wine (mostly Rabigato) acidity is high and the Red normal. Although not an easy year, the quality of the wines seems to be very good.